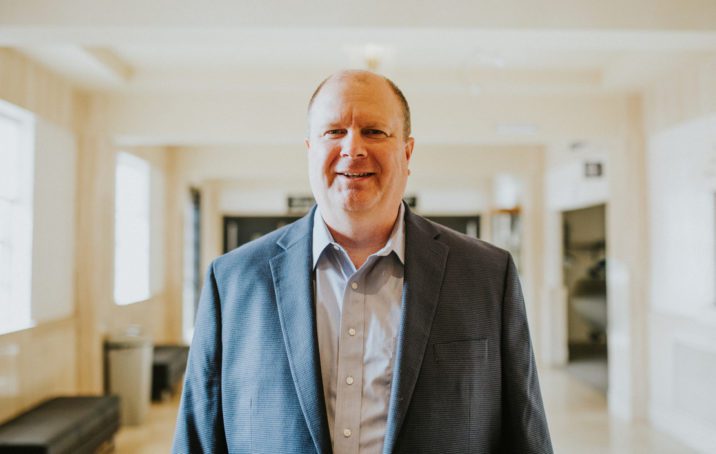 Johnson University is pleased to announce that Dr. Wilbur Reid III will be the University's new Vice President for Administration. Cliff McCartney, who currently serves in this role, will retire August 31. Wilbur will begin as interim VP on May 1 to allow time for an effective transition.
Dr. Reid holds the B.S. in Business Administration and Computer Science from Milligan University, an MBA in Finance from University of Tennessee, an M.A. in New Testament from Johnson University, and a Ph.D. in Organizational Leadership from Regent University. He is currently working on a DBA in Data Analytics from Grand Canyon University.
He has served as a professor of organizational leadership at Johnson since 2015 and has taught at a number of other institutions of higher education. In addition to his academic career, Dr. Reid was the director of strategic pricing at SP Richards Company from 2006 to 2014 and also served in several roles at Kimberly-Clark Corporation, where his primary role was pricing manager of the healthcare division.
"I grew up as a campus kid with a three-generation legacy on the Johnson campus dating back to 1932, so Johnson is in my DNA," Wilbur says. "I have a passion for the mission, which motivated me to leave a corporate career to join the faculty in 2015. In addition to growing up in the Johnson culture, it seems that God provided a variety of leadership and career experiences in banking, manufacturing, distribution, and education to prepare me for this position. This is a special place with incredible people, and I look forward to this new role in the Johnson community."
"We are grateful for the expertise Cliff McCartney has brought as a vice president, and as a University we have benefited from his leadership," says President Smith. "As we prepare for this transition, we also appreciate Wilbur's loyalty to the mission and ethos of Johnson University, his extensive experience in the business world, and his exceptional leadership skills."